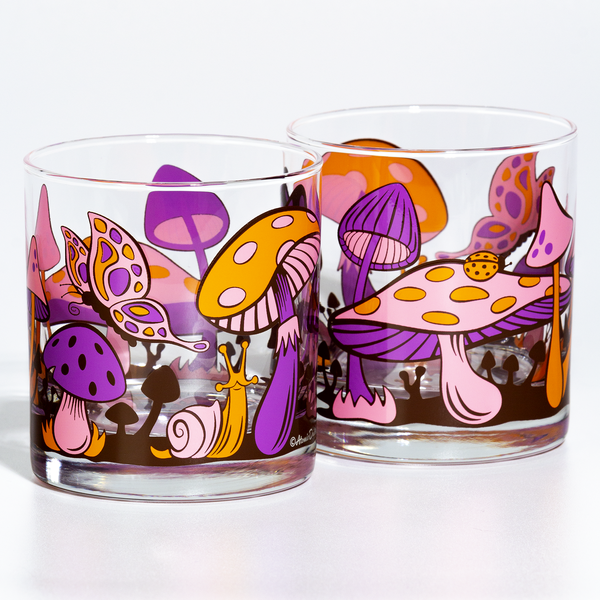 Set of 2 'Magic Mushroom' Rocks Glasses - Purple Haze
New in, gang!
If you need a trip down memory lane, look no further than our new Magical Mushrooms drinkware. This retro-licious set of two mushroom rocks glasses in lavender, pink, orange and rich brown will make your kitchen pop with funkadelic style. Not only do they look great, but they evoke 60s and 70s nostalgia with every sip. Get creative with your drinks and give your kitchen the magic it deserves! Also available in "Feelin' Groovy" and "Grandma's Kitchen" colorways.
Carefully hand-printed in small batches with durable, non-toxic epoxy ink on genuine Libbey glasses. Sold as a set of 2 in our custom gift box.
100% Made in the U.S.A.
Dishwasher Safe. Handwash Recommended
Size: 3 1⁄2" H x 3 1⁄4" W
Capacity: 11 fluid ounces