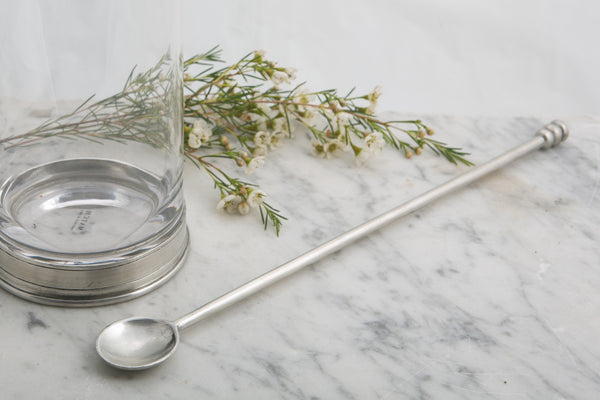 Match Pewter Cocktail Stirrer
This pewter cocktail stirrer is a perfect addition to the Match Pewter Classic Martini Pitcher. Handmade by artisans in the north of Italy, this stirrer features a classic shape that will harmonize with both traditional and modern settings.
Made in Italy
Dimensions: 13.6 inch L
Materials: Pewter
Care: Pewter tarnishes very slowly and requires almost no maintenance. To clean your pewter hand wash in warm water with a liquid dish soap. Be sure to dry the pewter completely, as water allowed to dry on pewter may cause spots. Any spots that appear can be easily removed by polishing or by gently rubbing the area in small circular motions with very fine "0000" steel wool.